Why Renting A Selfdrive Car Is The Best Choice In Dubai,UAE?
Featured 560 244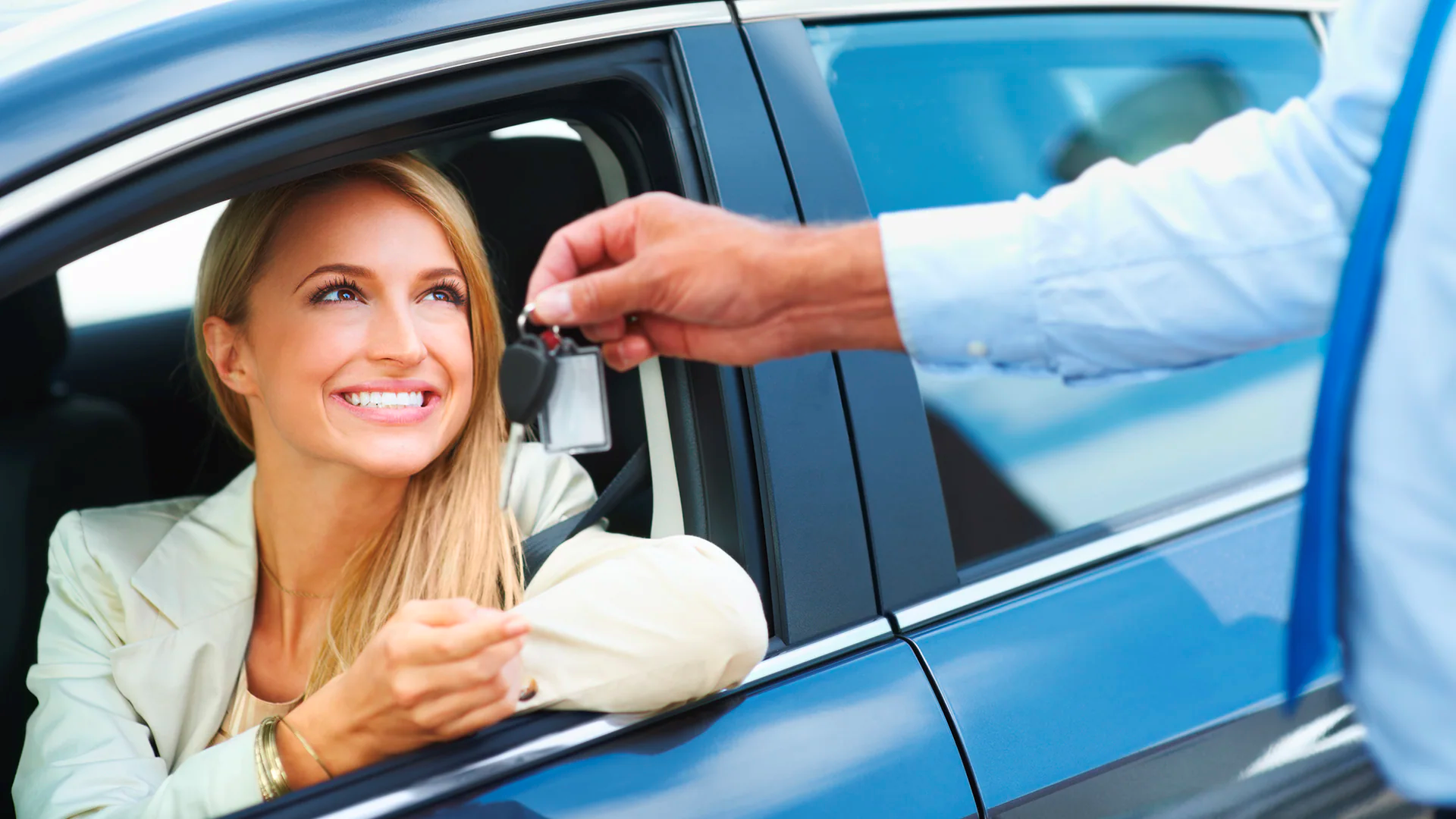 Great! So you have decided to rent a self-drive car in Dubai. Here is your guide to why your decision is wise. Dubai is a luxurious city and everyone dreams of exploring and dwelling in the city in the most luxurious way possible. And cars are the first thing that hits everyone's mind when it comes to Dubai.
As soon as they get out of the airport people's eyes attract the most luxurious and comfortable cars on the road like Ferrari, Audi, Porsche, Dodge, Lamborghini, Rolls Royce, Mercedes and the list keeps going on
Dubai is a city built to drive with its well designed road structure and follows strict rules when it comes to driving in the UAE. Glorifying the scenic view through the car window and relaxing in your rental car in Dubai is easy and convenient with a high standard of driving.
Want to Rent A Self Drive Car in Dubai?
The Dubai government has organized well functioning public transport like metros, buses and taxis. The convenience and liberation one experiences in rental cars are similar to owning a car, without any extra expenses. Renting a car comes with the liberty to drive anywhere and anytime you crave, at a low cost and with privacy. Also, renting a car falls on the affordable side compared to hiring a taxi for your trips and not paying for insurance, maintenance, servicing and much more.
Who Can Rent A Car In Dubai From Selfdrive?
To rent a car from Selfdrive.ae, one must be 23 years old and above. In some cases for premium cars, the driver must be 25 years old and above.
Immigrants and tourists envy the lifestyle of the locals and wish to live luxuriously at least for a day. Renting a car has become more common nowadays for tourists from luxury to economy cars. Renting a car is like just owning the smooth experience, not the car.
Tourists want to hit the road as soon as they land just by going to a car rental counter at the airport. Even expats rent a self-drive car on a monthly duration and keep switching to different models of their choice. This makes them get the experience and satisfaction of driving most of the lavish cars.
Are You A Visitor In UAE?
At the end of the trip, most tourists end up complaining about the time they wasted waiting and traveling on public transport. This resulted in missing out on most of the must-visit spots of the city. The real fun is visiting the biosphere away from the city like deserts, mountains and valleys.
Unfortunately, public transport follows routes to active places. Stand by the saying of Pope Clement XIV "When in Rome, do as the Romans do" and explore the city as Dubai locals(citizens) do. Rent a car from selfdrive.ae and feel like your own.
Drive to different emirates and discover the experience of different types of activities. The top of the Jebal Jais mountain is an apt spot for barbeque night with your family and friends. Take your rental car to Hatta and stay a day out in the sun and a night under the stars. Indulge in activities like Kayaking in the crystal clear water of Hatta. There's a lot more to discover in the picturesque mountainous region of Hatta. All you need is a rental car from Selfdrive and drive along the twisty roads.
Go on a long road trip and visit some traditional places that reveal the ancient culture of the UAE. Admire Abu Dhabi's Grand Sheikh Zayed Mosque and know the traditional craftsmanship with a touch of contemporary design. If you are looking for some great water waves experience then Yas Waterworld has to be paid a visit. Visit the Sharjah museum to get familiar with Islamic civilization.
The list of stunning tourist spots in the UAE is endless. Be strategic and rent a car to not miss any beautiful places you wished to see.
Requirements For Tourists To Rent A Car From Selfdrive In Dubai.
International tourists: For international tourists, the documents required to rent a car from Selfdrive.ae are the home country driving license (minimum 2 years old), International Driving Permit (IDP), Passport and Visa (minimum validity for 30 days).
GCC residents: For citizens of GCC countries like Kuwait, Oman, Bahrain, Qatar and Saudi Arabia the age requirement to rent from Selfdrive.ae is the same as for other nationals. The required documents are National ID, driving license, passport and visa copy to be valid for at least 30 days
For Expatriates In Dubai.
Expats in Dubai face a lot of difficulties when they are traveling by public transport for their daily work. The daily hassle from home to office and office to home is tiring in public transport. The crowd, insufficient number of seats and the wait for the buses and metros make daily life worse. Also, a taxi costs a fortune. Most expats prefer renting self-drive cars and living their daily life in comfort. Some think of owning the car but when the talk comes to its down payment, EMIs, service, maintenance and annual depreciation expats step back. Renting a car saves more than owning one and renting a car feels the same as owning it.
Renting a car makes you free from other expenditures of the car, just pay for the car you use. Renting not only makes expats weekdays easy but also accompanies them in their weekend fun to explore the city.
Requirements For Residence To Rent A Car From Selfdrive In Dubai
UAE Residents: The required documents to rent a car from Selfdrive.ae in Dubai for expats are only 2 documents - Emirates ID and UAE driving license (Minimum 6 months old).
Things To Check When Renting A Self Drive Car?
The popular habit of renting a car when you are abroad is the best idea to explore the local roads of the city. When renting a car you must be conscious of a few things to avoid unexpected charges. Here are a few tips to make it a habit when you are renting a car.
Always examine the car attentively and make sure to click pictures and videos of the entire car both from the exterior and interior side before picking up and returning the car to the company. This will avoid extra charges for the damages you didn't cause
Check that the other assets of the car like AC, interior light and indicators are working in good condition. Check for any interior damages like seat and seat belt. If you find any damages, inform the team and mention it in the agreement before signing.
Check the fuel and keep the fuel level the same when returning the car. Check for the car documents that are present in the car. Before driving off the rental car, request the rental company's contact number to contact in emergency needs. Clarify any other questions you have with the manager before you leave.
Survive With Selfdrive.
Selfdrive car rental helps you survive anywhere in Dubai without any clash or adjustment. Don't allow the absence of a car to exhaust your life. Just book a car with Selfdrive.ae and enjoy every moment of driving with your loved ones. With this blog, we hope you realized why renting a self-driven car is the wisest decision.
---