Visit These Top Free-Entry Selfie Spots In Dubai In Your Selfdrive Rental Car
Featured 510 281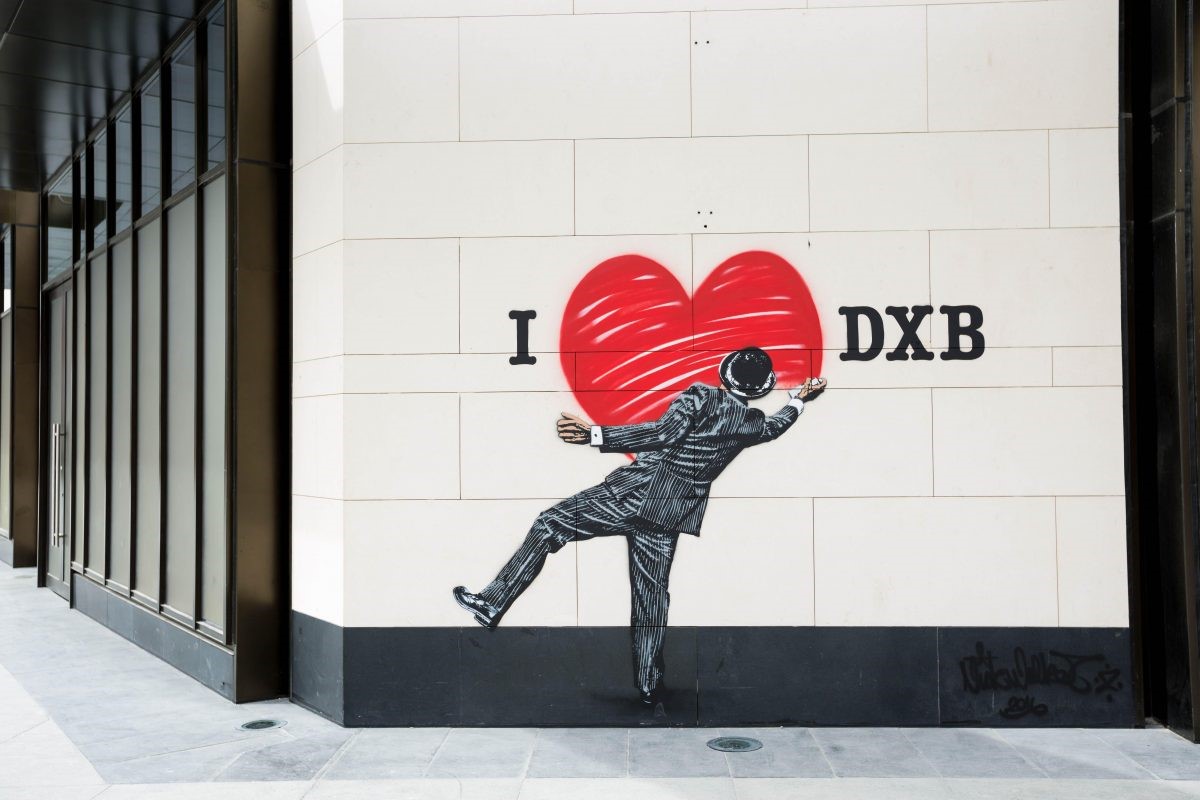 Dubai is known to be an expensive city, especially for tourists. Whoever says this hasn't researched enough on the city of gold. The kingdom of Dubai has many beautiful places for tourists to click Insta worthy pictures without a penny.
Apart from the paid places like Global village, Dubai frame etc., This beautiful city has several eye-catching spots for one to take out the cameras. The whole city of Dubai is adorned with street arts, sculptures and many other adorable objects. Each part of the city has its theme and is designed accordingly.
The old Dubai reveals the tradition and heritage of Dubai whereas the new Dubai's downtown area reveals the modern edgy side of Dubai. To set your feet in these locations, rent a car from the Selfdrive app and enjoy a seamless and hassle-free experience.
La Mer
Nestled between Jumeirah and Pearl Jumeirah, This colourful La Mer beach attracts a majority of thalassophile, art-lovers, shutterbugs, shopaholics and food lovers. The numerous street arts with Arabic phrases and playful murals adds a vibrant effect to every click at this stunning location.
There are a few worn-out objects around La Mer, which give a vintage effect to the beach. A total number of 130 shops including restaurants, boutiques, a cinema and many other leisure activities are available for every type of fun and mood.
La Mer is the best spot to enjoy great times with friends and family. Book your Selfdrive car and drive your way to La Mer.
Riverland
In Dubai, Riverland is the opening to Dubai Parks and Resorts which offers free entry for visitors. A great fun-filled themed destination offering, a human-made river, 50 restaurants, cafes and shops are placed for the visitors to have a gala time.
This breathtaking place is divided into four districts: The peninsula, India Gate, Broad walk and French Village. The 19th century themed aesthetic bridge connecting a town square is a great place for walking around. The India Gate is an ode to the vibrant streets of Mumbai and other busy areas around.
The boardwalk will take you back to the American era where jugglers and street artists perform. The aesthetic French Village creates a vibe of France in Dubai. The beautiful place is just 40 mins drive away from Burj Khalifa. Rent a car from selfdrive.ae and drive to Riverland and get stunning clicks for your Instagram.
Al Qudra Lakes
A man-made oasis in the middle of the desert. There are a total of three artificial oases: the crescent moon lake, Love lake, Expo 2020 Dubai lake and recently there is an addition to the list a lake in the shape of a stingray has been created.
There are no cafes and restaurants around the lake to safeguard the vibe of the remote areas. As Al Qudra Lake is an escape from the buzzing city for the visitors still, this doesn't stop the locals and expats to have leisure time doing barbeque
The surroundings are adorned with many elements that can create a lovely theme for your Instagram. Near the Love Lake, there are many heart-shaped wooden and stone elements like swings and benches to create a romantic picture grid.
Due to the natural habitat effects of the Lake, the flora and fauna start growing making it the best scenic atmosphere. These artificial lakes are home to ducks and other local wildlife. The best way to reach the Al Qudra lakes is by driving yourself. Rent a car from Selfdrive.ae through the website or download the Selfdrive App and enjoy the drive and scenic view of lakes.
Al Seef
Al Seef, where old meets new. The coastal area is built on a theme of traditional and ancient Dubai. Stroll through this old district and enjoy the charming views at this spot. Delight your taste buds with a delectable choice of cafes and restaurants. Enjoy shopping sprees from local artisans and pop-ups to enjoy the ancient atmosphere with modern elements.
It spreads across 1.8 KM being a popular destination between locals, expats and visitors. The pictures clicked in Al Seef will lift up your Instagram game. Chill and click vibing the ancient atmosphere.
Rent a car from Selfdrive.ae website or download the Selfdrive App and reach this destination seamlessly in just 17 mins from Burj Khalifa. Visit this spot on special occasions to find additional elements added to celebrate. Al Seef brings you a perfect ancient backdrop set against a creek to click great pictures.
The Souks In Dubai
There are some traditional Arab markets where trading has been taking place for millennia. Visitors will find all types of beautiful shops from spices to gold, perfumes to textile, bags, souvenirs and lamps. The options are too many to spoil you. These markets are most familiar with the name "souk" which means market in Arabic.
First comes the gold souk, even if you are not looking to purchase a piece of jewellery this gold souk is a must-visit place. Click pictures of gold in the city of gold and post them on your social accounts to grab one's eyeballs. One will get amazed by looking at the amount of gold and the types of jewellery.
Close to the gold souk, you will discover the vibrant spices souk. The colourful spices kept on the display deserved to be clicked. These vibrant pictures from the souks will gloom up your Instagram page.
There are other souks too, especially for textiles, perfumes etc. Rent a car from Selfdrive.ae website or download the Selfdrive App and reach the souk hassle-free with comfort and click amazing Instagramable pictures.
End Line
Dubai is known for being an expensive city and also has many spots open to visit for free. All these beautiful locations offer free entry for visitors. Capture some great memories by reaching these free-entry spots by renting a car from selfdrive.ae website or download Selfdrive app without any hassle or discomfort.
---