Covid-19: Things To Be Aware Of Post Pandemic When Renting A Car.
Featured 639 374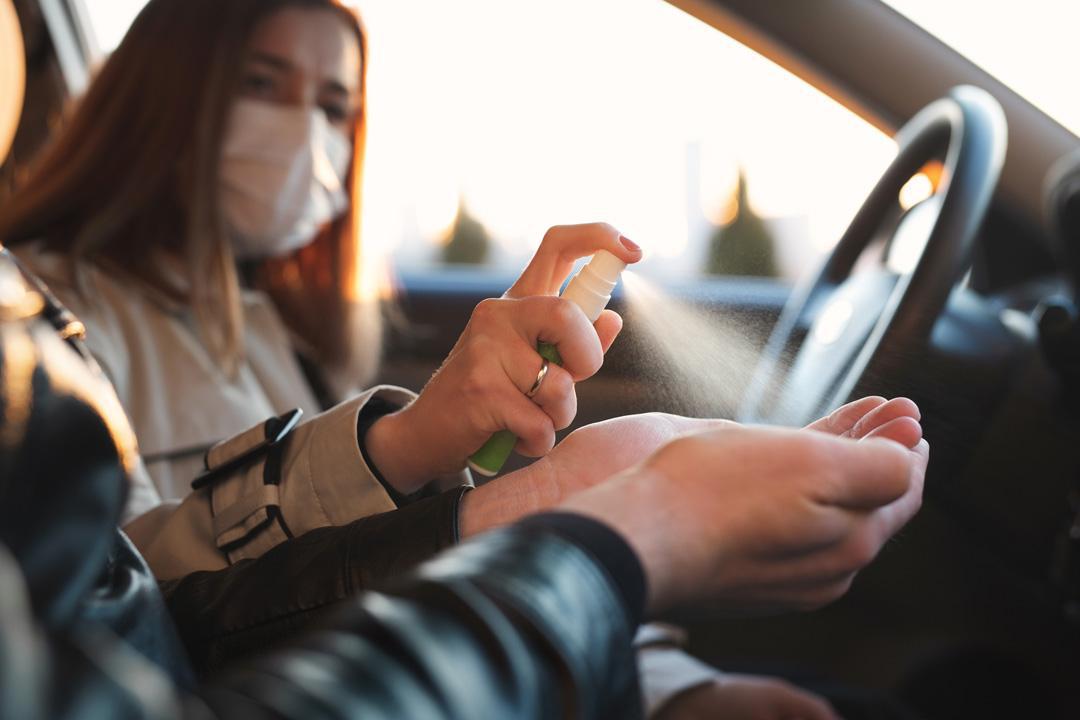 Remember those days when we were all stuck inside our homes looking at the same walls and the same view from the windows. Now finally, we are steadily retracing to normalcy. However, things won't be the same as before Covid-19. Even though people are planning trips with their family and friends they are conscious and worried about the effects of covid-19 has to offer.
People choosing to travel around the world make sure to follow all the safety measures by vaccinating themselves and ticking all other necessary precautions to prevent themselves from the deadly coronavirus. The main concern they have while travelling is transportation. The major cause of the increased number of coronavirus is public gatherings. Due to the crowd, public transport is prone to the virus due to which many people prefer to rent a car.
Selfdrive car rental is safe to rent a car all around the year. The team watches out for the safety of customers. Selfdrive doesn't charge for keeping the customers safe and healthy. Keeping cars well maintained and hygienic is a part of the company's free service. Rented cars from Selfdrive are well sanitized periodically to keep the customers safe from any type of viruses.
Why Renting A Car Is a Superior Choice Post Pandemic.
The pandemic brought massive changes to the lifestyle of human beings forcing them to maintain social distance even from their loved ones to safeguard themselves and others from the fatal coronavirus. Not only social distancing but also the sanitization process has become a huge part of our daily lives.
Social Distancing
Social Distancing made car owners rent a car. As a result of social distancing, the capacity of seatings in the car decreased by 50%. This doesn,t stop them from going on long road trips with their friends and family whom they missed during the pandemic. People are wise enough to rent a car and fulfill their desire of spending time with their loved ones on the road. Selfdrive doesn't charge any fee from the customers for sanitizing the cars. Keeping the cars hygienic is the duty of the company.
Not Exceeding The Budget
Rental cars are always known for affordability. To save more, book the rental car for a longer duration to cost you less in your pocket. People always prefer to rent cars from Selfdrive for the convenience, cost-effective rates and choice of cars they provide to their customers.
Buying a car, paying for a down payment, EMIs, maintenance, servicing and also bearing the loss of annual depreciation is better than renting a car. In renting a car you pay for an all-inclusive rate with maintenance, servicing, repairs, and insurance. This saves up on a huge cost for a customer and makes it easy to rent a car than to buy one. At Selfdrive great deals and a diverse choice of cars are offered for the customers.
Time To Drive Your Dream Car
Time To Drive Your Dream Car with the same model car for years. Whereas, renting a car gives you a choice to drive different car brands and models from time to time as you desire.
Why be upset looking at the dream cars on the road? Book a rental car with multiple choices to choose from Selfdrive and switch it whenever craving a new one. From luxury cars to economy cars Selfdrive has varieties of models to choose from.
Safety The First Priority
Still, the earth hasn't fully recovered from the deadly coronavirus so taking safety measures must be the utmost priority. Make sure you have enough social distancing space inside the car and not beyond 4 passengers in a car from the same family. Book a rental car from Selfdrive to enjoy a comfortable and safe journey.
Things to Consider Before Renting a Car Post Pandemic.
One must be careful while renting a car. During the post-pandemic period, one must be even more precise. Usually, the most common things people check while renting a car are the exteriors for any possible scratches and dents. Fuel level to return it to the same level. Checking interiors for any damages like a tear on the seat, working condition of AC and other necessary parts of the cars.
But after the pandemic, sanitization has become a major concern. Make sure you wipe out the frequently touched areas like the steering wheel, window buttons, door handles, mirror and seats etc. Always sanitize your hands before touching your nose, mouth and eyes.
Feel Safe and Enjoy your Drive With Selfdrive
Selfdrive rigidly follows all the safety measures to protect the car and customers from the coronavirus without any additional charges. Selfdrive also offers a no deposit fee policy for daily/weekly rentals. There are no hidden or cancellation charges and also offer many other services for the convenience of the customers such as doorstep delivery of cars, cars direct from dealerships and brand new vehicles. Download the SelfDrive app now for a safe and seamless journey.
---